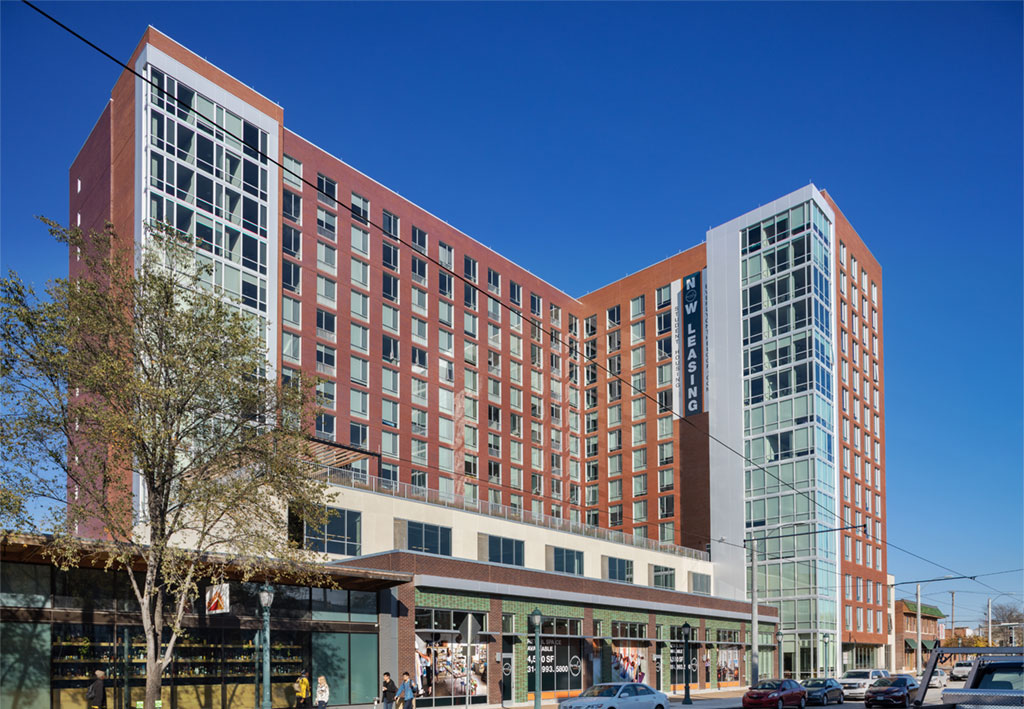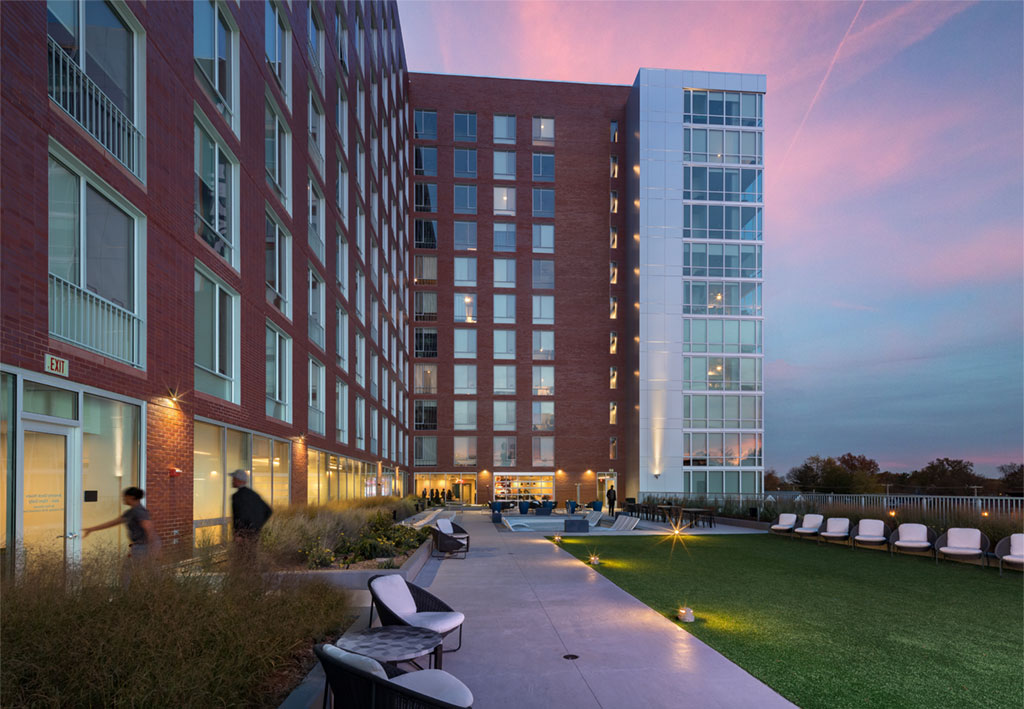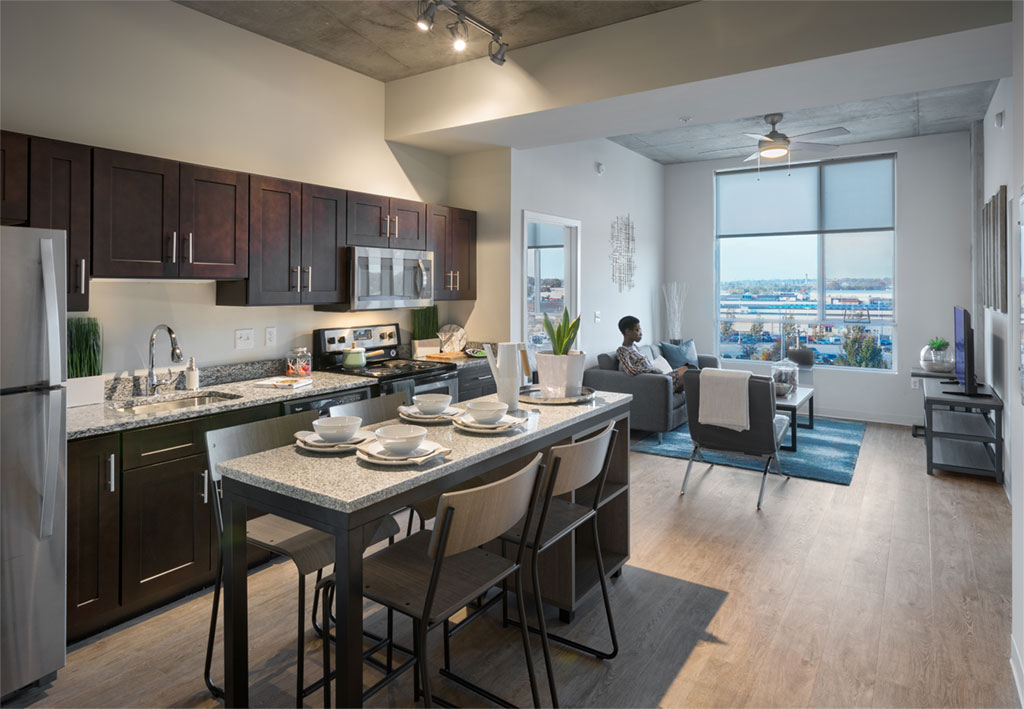 The Koman Group and Clayco Realty Group developed a 14-story student housing complex in the Delmar Loop neighborhood of St. Louis. The Loop offers six blocks of exhilarating one-of-a-kind shops, restaurants, art galleries, live music, café culture, and the St. Louis Walk of Fame. This $66 million development consists of one, two and three bedroom units with bedroom/bathroom parity.
The Everly is designed to provide a high quality off-campus student housing option in the heart of the growing Delmar Loop neighborhood.
The new development consists of one building featuring three levels of gated garage parking, first floor commercial space, and 13 floors of residential space. In addition to the outstanding location, residents enjoy a  pool and lounge area, multiple study rooms, bike storage with a fix-it station, a fitness center, and a yoga room. Individual apartments will boast high-end finishes including stainless steel appliances, granite countertops, in unit W/D  and fully furnished upscale furniture.
This student housing complex is driven by a strong demand for off campus housing. The overall vacancy rate of 1.6% in the surrounding market is extremely low and indicates that the market is limited by a lack of supply rather than a lack of demand.
//  Opened Fall 2017 academic year
//  0.6 miles from the Washington University campus
//  209 units, 211 parking spaces
//  High quality interior finishes and full amenities